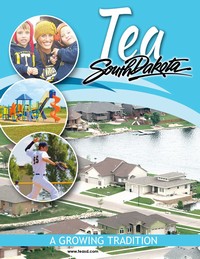 The Tea Economic Development Corporation has put it all between the covers of a book, Tea, South Dakota Community Profile Information Guide, designed to bring current residents up to date with all that's new, plus introduce visitors and newcomers to this vibrant community.
Guides are free and available at Tea City Hall located at 600 E. 1st St. or at businesses throughout Tea.
Want a guide mailed to you? Email us at tea@iw.net for your own copy.